---
- Location of RAF West Kirby -
---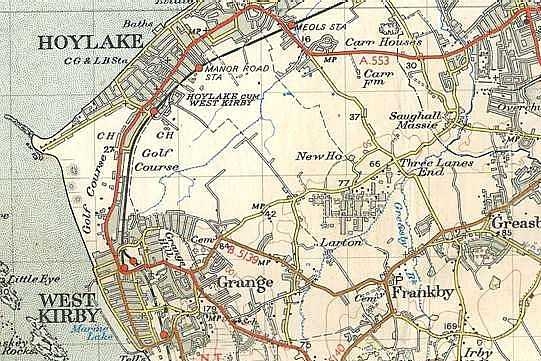 (Scale: 1 square = 1 square kilometre)
The camp is the group of buildings shown above 'Larton'. The recruits probably detrained at Meols station
as shown in this photo taken by John Finnigan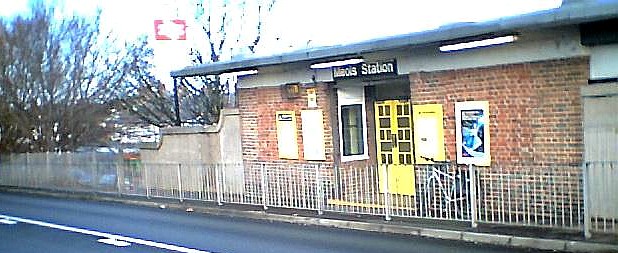 Below is the layout of the camp in 1957 clearly showing how it was divided into four almost identical Squadron areas each complete with its own Cookhouse, NAAFI and parade ground. The plan was constructed and very kindly offered for display by Derek Lehrle, now a resident of New Zealand who enjoyed the West Kirby experience in 1957.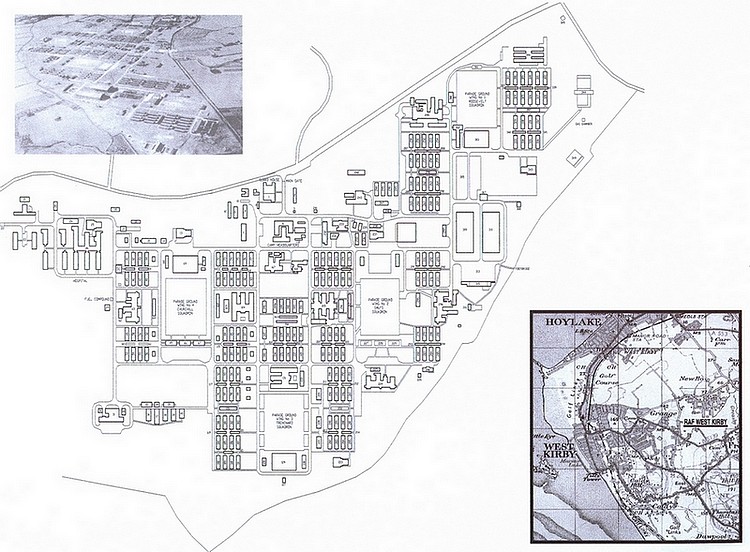 The Roosevelt area.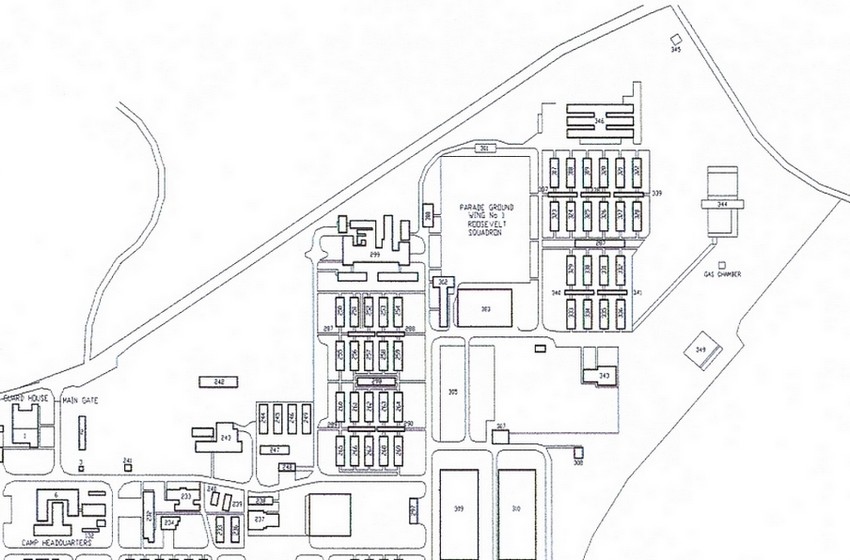 Appreciation & Acknowledgement of our most excellent Ordnance Survey:
We are blessed in the United Kingdom with having (arguably) the worlds best mapmaker. The small coloured extract is from a map purchased in 1956, the first of a collection now numbering over fifty, as I always obtain a map of any new area I am proposing to visit. From it I am able to more or less visulise the 'lie of the land' of any part of particular interest almost to the point that on arrival it becomes almost a case of deja vu. Compared with this example the latest issues which are to a larger scale provide superior detail. In my opinion they are the only maps to be considered for whatever requirement. If you don't already own one for your local area, then buy one now and you'll discover so much that is hidden in your neighbourhood.
I do hope that my use of a 30 sqkm extract from a 50 year old OS map will be overlooked by that organisation in the case of this non-profit making 'hobby' site owner. However if notified to do so, I will instantly remove the map together with this resounding endorsement.
---
Top of Page...or...Return to West Kirby text...or...Return to Index

Rev150206