---
- Readers' Photographs -
---
Bob Newbury has sent in an interesting plan of the camp indicating the position of scores of slit trenches and the suggested field of fire outwards over the entire camp periphery. It seems that an IRA attack to secure arms from the armoury was considered likely in 1955, but.......a pitched battle? Surely even Irishmen would not have attempted that against the fire power of the well armed hundreds within? I have been unable so far to adapt the map to provide satisfactory reproduction here, but I have extracted from it this interesting coat of arms. Thanks Bob.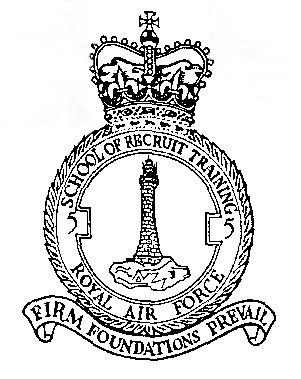 This is Ron Cripps' Flight in 1955. Ron is to be seen centre rank far right little dreaming that ultimately he would rise to the rank of Wing Commander.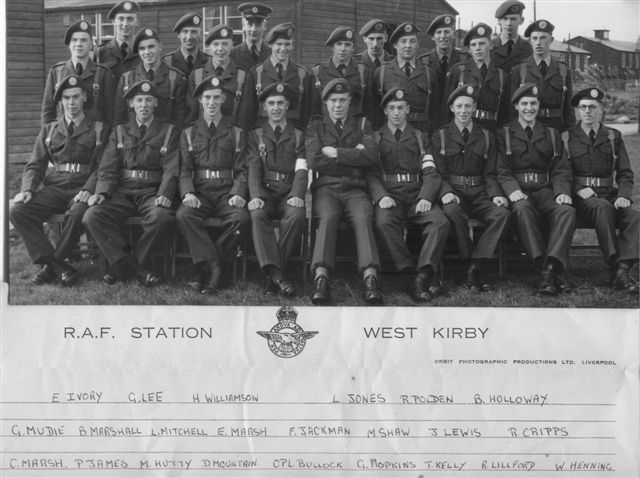 ---
Here is Derek Lehrle's Flight in 1957 together with his tormentors Cpl. Worrell & Cpl. Smith while Flt Lt. Lord takes it easy.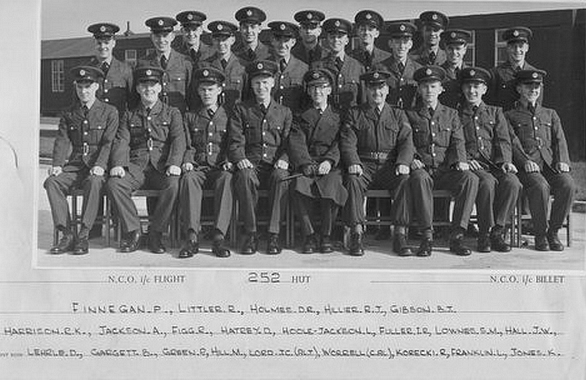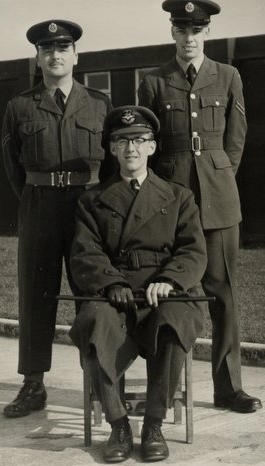 ---
And finally, just in case you may be wondering what the old place looks like now, Derek reliably assures me that this is where it was. Those sheep may graze more safely then we ever did!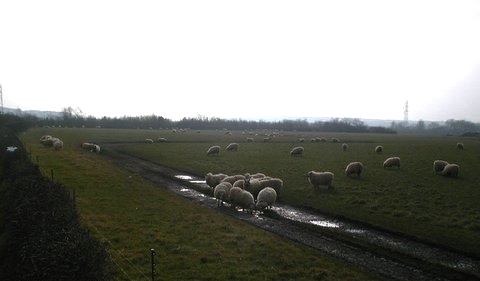 Since writing the above this very suitable monument has appeared.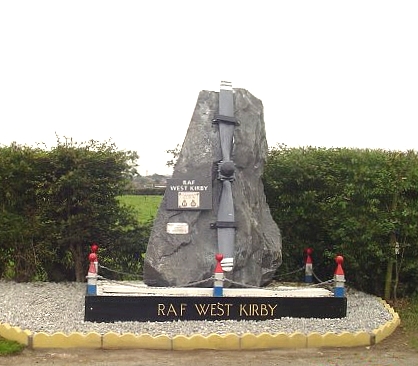 I have not yet seen it myself but hope to make the pilgrimage one day. It is sited near to where the main entrance used to be and has a plaque attached to it which reads "To commemorate all those who served, trained and worked here at RAF West Kirby between 1940 and 1957 ". Thanks go to Clifford East, archivist of the West Kirby Association who provided it for display here.

P.S. 22.02.11

Sadly I have to report that Derek Lehrle has now fallen out permanently. See Jim Aitken's West Kirby pages site for details.

&nbsp

Top of Page...or...Previous Page...or...Return to Index

Rev22.02.11