---
- Another Bunker -
but only a small one
---
The following information and photograph has been supplied by Richard, a Shanklin resident who is a regular walker over St.Boniface Down.
The white triangular area in the lower left of the picture on the left is the parking area adjacent to R Block. If one takes the path across the road which leads more or less north the bunker will be found within the green bushes at the top of the picture. During the time the author was at RAF Ventnor he heard no mention at all of this installation so was considerably surprised to find that it existed.
He suggested to Richard that the bunker could very well have been a war-time ammunition store for the anti-aircraft defences and the following was received in reply. It is pretty obvious that Richard has inspected the installation rather closely!
"Don, thank you for your quick reply. The ammunition store makes perfect sense, in that it's a good distance from the the site of the WW2 radar masts and ops rooms. It appears the most recent use of this structure was as a small reservoir."
Richard adds that a ladder which descends into it is in a severely rusted condition and one should think twice before descending. Someone foolhardy enough to do so could be at peril of a broken limb and entrapment in a dank dungeon out of contact by mobile phone.
However there is no need to as local resident Bob did venture down there and this link shows what he found : not very much at all apart from a few inches of water.
Richard is keen to know if we are correct in these conclusions so if any reader is able to provide any more information, please do not hesitate to make contact, using the Email address to be found on the home page.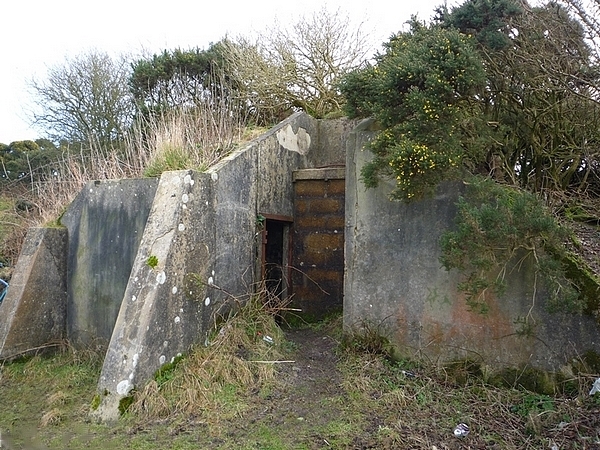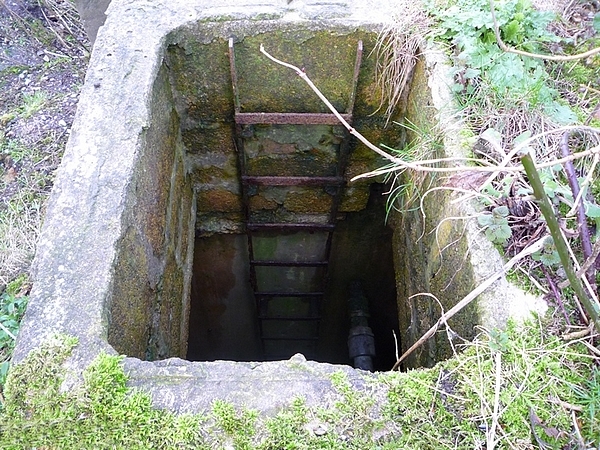 Continue at last Ventnor pageOn Parade....or....Return to Complete Index

Rev230314